Friday, 27 November 2020
Network Rail has completed the first stage of a major £750,000 revamp of the lifts at Derby railway station.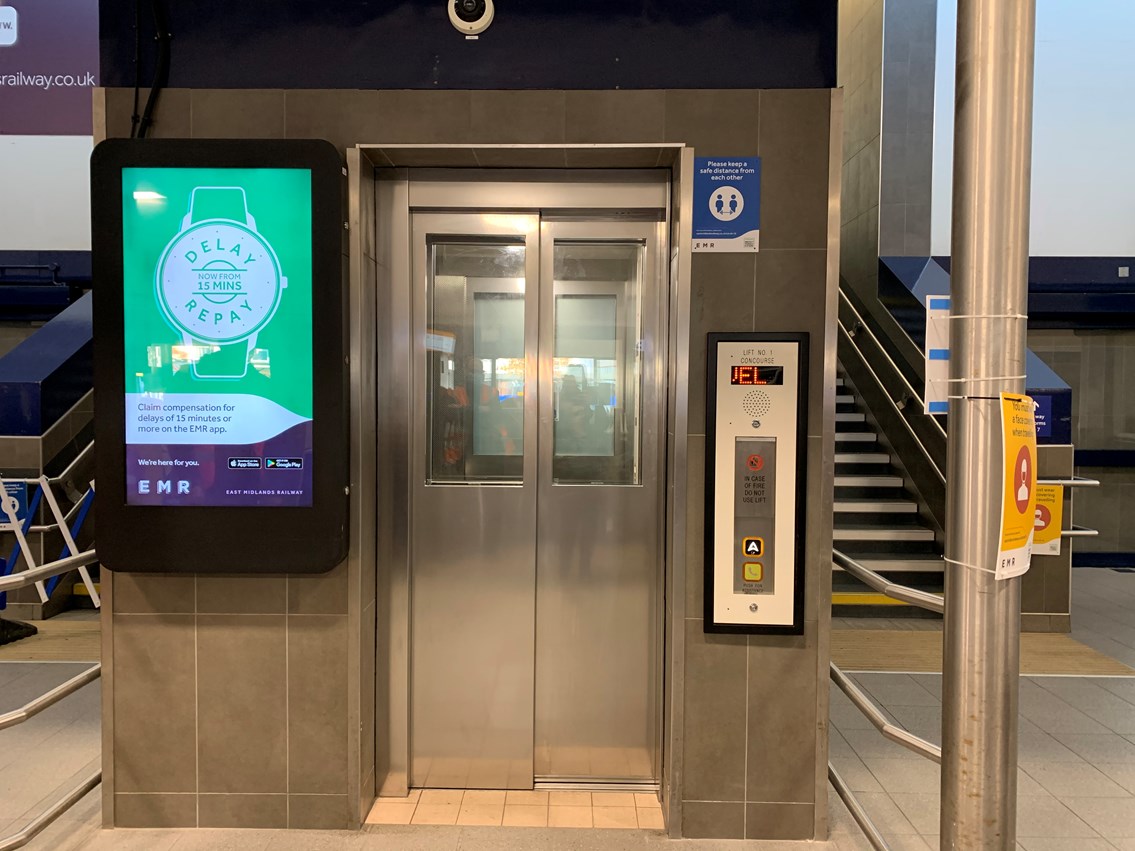 In September, Network Rail began to refurbish the 20-year-old lifts in the main entrance to make them more reliable for station users. This stage of the project has now finished, with passengers now able to use the new lifts.
The next stage of the project will see work to upgrade the lifts at the Pride Park entrance. This work will begin on Monday, 4 January and complete in early April. The work is being done in two phases to make sure that the lifts aren't out of action at the same time, which will reduce disruption and inconvenience for passengers.
Gary Walsh, Route Director for Network Rail in the East Midlands, said: "We're happy that we've reached the halfway point of this project to improve lift reliability at Derby railway station.
"We now need to get started on the next phase of the project, which will see further improvements to passenger experience and make using the station easier for years to come."
Jason Cocker, Derby Area Manager for East Midlands Railway, said: "We've been working closely with Network Rail to ensure that there was as little disruption to our passengers as possible, and we are pleased that the first stage of the lift project is now complete.
"The work on the Pride Park entrance lifts will follow, from Monday, 4 January to the beginning of April and the lifts will be unavailable while work is carried out.
"We would like to thank our passengers for their patience so far, and whilst the lift renewal project continues into the New Year".
CrossCountry's Regional Director, Richard Morris, said: "We are delighted the work to upgrade the lifts at Derby is going so smoothly. Completion of this first stage means those using the station will begin seeing the difference they make to their journeys, and when the project is complete everyone will benefit from more reliable access to the station's platforms."
New signs will be installed at the station ahead of the work beginning in January to direct passengers whilst the work takes place. East Midlands Railway will also have more staff available to assist passengers and free hackney cabs will be available to passengers between the two entrances during this time.